World Health Organization: (WHO): 4 February 2019, Disease outbreak
On 3 January 2019, the International Health Regulations (IHR) National Focal Point of Jamaica notified WHO of an increase in dengue cases in Jamaica.
By the end of 2018, the largest number of reported cases were notified by Kingston and Saint Andrew parishes. In 2019 so far, the largest proportion of cases have been reported by Saint Catherine parish.
Dengue fever cases and deaths by week of onset from 1 January 2018 through 21 January 2019 in Jamaica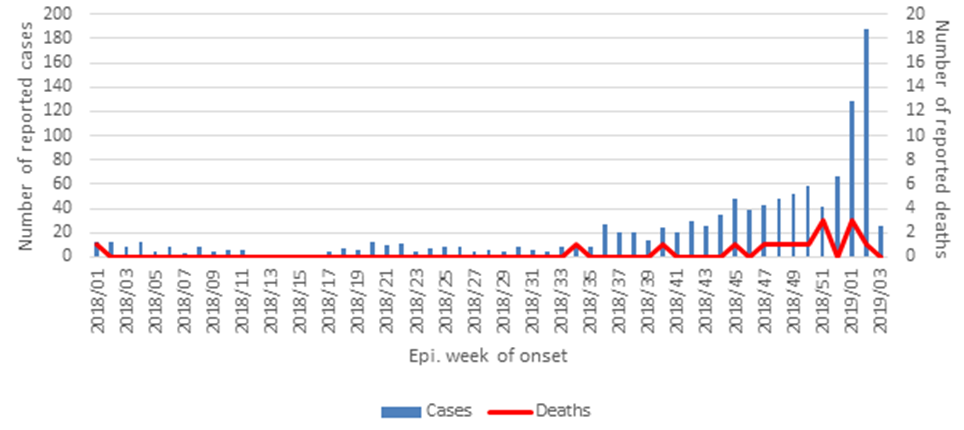 Source: Jamaica Ministry of Health and reproduced by PAHO/WHO
Laboratory tests have identified DENV3 as the dengue serotype currently circulating
In January 2019, some countries and territories in the Caribbean region, such as Guadeloupe, Martinique, and Saint Martin, reported an increase in dengue cases. Of note, in Saint Martin and Guadeloupe, serotype DENV1 is currently circulating.
WHO does not recommend any general travel or trade restrictions be applied based on the information available for this event.
Source: WHO Dengue Fever- Jamaica